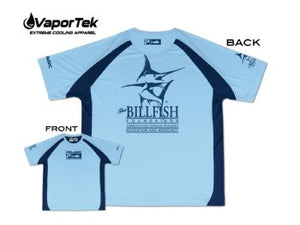 Pelagic Short-Sleeved UV Shirt
The best short-sleeved fishing shirt ever! Beat the heat and the sun with this Pelagic Vaportek performance shirt with specially treated "stretch flex" 100% polyester that is water repellent, stain and odor resistant with 50+ UPF rating. Features full-length vented mesh panels adorned with TBF and Pelagic logos. 
Limited sizing available (L, XL only).