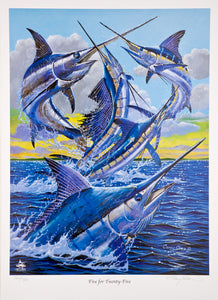 "Five for Twenty-Five" by Carey Chen
TBF's 25th Anniversary print by Carey Chen is our featured print for January. Signed and numbered 18 x 24 print features five dynamic billfish.  
All prints are unframed.
 Please be advised that prints come from a separate destination and we cannot guarantee expedited shipping.